Bozeman, Montana is coming up, and that trend can be felt from real estate prices to population growth in this increasingly trendy, even tony city of 55,000 (metro areas pushes 130,000), as much known for the popular show Yellowstone and the grizzly bears foraging in the mountains nearby, to a nascent hub of life sciences and technology focusing on rural healthcare. But both realities are actually the case as over the last decade Montana State University gives its rival University of Montana a real competitive run. With the pandemic knowledge workers from California to the east coast emigrated in droves to enjoy the wild, beautiful nature while in parallel, continuing to maintain a bourgeois lifestyle. It's all possible in Bozeman, and in the field of biomedical research, the initiatives multiply. TrialSite reported just a couple of months ago how MSU brokered a deal with biotech giant Genentech (part of Roche) and Billings Clinic to bring clinical trials to rural residents, a major initiative of Big Pharma and the Food and Drug Administration and part of the march of health equity in research and care. Rural residents don't have the same access to good health care or research but that's changing with a growing awareness by industry, regulators and the healthcare sector. Rural Health Clinics (RHCs) situated across this vast state—roughly the size of Germany—become vital access points for advances in care for example, as new government, industry and health sector initiatives focus on ways to bring clinical trials to the rural health clinic. MSU continues to expand on this theme, most recently with a new grant from the M.J. Murdock Charitable Trust to support ongoing efforts to grow the biomedical engineering research and education program. Importantly, the latest program with an emphasis on developing new technologies to improve rural health care.
A $429,000 award enables MSU to launch the Biomedical Innovation for Research and Development Hub (BioRed Hub), an interdisciplinary biomedical research project bringing together engineering, nursing and computer science to advance life-saving technologies and provide hands-on opportunities for students. This is an important theme given rural institutions need to find innovative, creative and disruptive ways to transcend current constraints.
Covered recently by Marshall Swearingen writing for MSU News Service, the grant mostly will fund purchases of cutting-edge technology, such as "instrumentation" that purportedly will boost the research capacity of MSU reports project lead Bernadette McCrory, assistant professor in the Department of Mechanical and Industrial Engineering, part of MSU's Norm Asbjornson College of Engineering.
According to the project co-lead McCrory:
"This funding is a catalyst for growing our biomedical capabilities and translating them into saving patients and enhancing the quality of life. That's what we care about most."
As an assistant professor, McCrory is joined in the co-lead role by Elizabeth Johnson, Ph.D., MS, assistant professor in the Mark and Robyn Jones College of Nursing. Dr. Johnson went on the record:
"This is going to be groundbreaking for researchers at MSU and the health care partners we want to collaborate with." She continued, "It allows us to bring in our partners and have the research be tangible so that we can move novel solutions more quickly from the lab bench to bedside."
Johnson works with Montana nurses to test a wearable device that streamlines clinical trial record-keeping, which could help patients in rural areas access the latest experimental treatments for cancer and other diseases without the need to travel to hospitals outside the state. While looking like a simple wristband, this device has a USB connector that can be plugged into a computer, which then takes the user to a software system that provides a wealth of information about medication side effects, details about a particular trial's guidelines and more. The technology also connects the clinician with the researcher via text, so that they can more easily communicate with one another and ask and answer questions.
McCrory works on the development of a device making it easier to detect heart abnormalities in remote settings. Important given the nature of the vast Big Sky state, the least densely populated state in the nation next to Alaska. 
Enter the BioReD Hub
So where does MSU want to take all of these accumulating initiatives? The Biomedical Innovation for Research and Development Hub or "BioRedHub," is a confluence of disciplines, expertise and talent all focused on bringing superior health care and research to far-flung rural communities in Montana and beyond. We must remember that this part of America, the Intermountain West and environs, covers at least 20% of the lower 48-state landmass yet a small percentage of the total population. The size of Germany, Montana has barely over one million people (although centers such as Bozeman are growing).
The recent MSU News Service report emphasizes the direction of focus at the emerging BioReD Hub. For example, Johnson shared, "We'll be able to immerse our health care partners in these situations without having to leave our lab," Johnson said—referring to the use of technologies that the grant will help acquire including the cutting-edge instrumentation that will significantly boost MSU's research capacity– high-tech mannequins, an advanced 3-D printer and an interactive, augmented reality simulator.
Collaboration with Computer Science
One big name in these parts is Greg Gianforte. Now Montana's Governor who made history with the largest software company acquisition in state history. Gianforte was the founder of RightNow Technology, a competitor at the time to Salesforce.com. Oracle picked up the company for $1.8 billion propelling Giantforte into the economic stratosphere.
Now as Governor, Gianforte has made all sorts of contributions to support civil society, mindful of important attributes in these parts, such as American individualism, freedom to worship and economic liberty.
MSU's Giantforte School of Computing will collaborate with the BioReD Hub in the latter's bid to leverage the growing talent, resource and knowledge base in the computer science facility—all in a bid to facilitate remote health applications, novel digital health technologies and other improvements reports project co-lead Laura Stanley, associate professor in the Gianforte School of Computing.
BioReD will serve as a place for hands-on experience in the growing biomedical field.
Bozeman Real World Examples
TrialSite's has close ties to this part of the country. The media platform's founder, Daniel O'Connor works in partnership with local software company CrossTx. Founded by Bozeman resident and former RightNow employee Chad Nybo, the founder in the early days worked closely with Greg Gianforte who helped get the venture launched. Based in downtown Bozeman, CrossTx partnered with AWS for Health (Amazon) and developed one of the leading Chronic Care Management platforms for Rural Health Clinics across western United States and beyond. With over 70 RHCs using CrossTx for CCM, a Medicare value-based program, the company has expanded into the field of research on multiple fronts.
For starters, CrossTx was named in a grant in El Paso Texas to bring together CCM, closed-loop referral management and an integration to local clinics to facilities patient referrals from local clinics to trial sites in the region conducting clinical trials. Importantly the ARPA grant to Medical Center of the Americas includes the use of CCM to support research—the idea is that as care coordinators (typically nurses) proactively check in on Medicare beneficiaries, they can, when appropriate, also discuss any relevant local clinical trials, bringing material benefit to the community. Importantly those care outreaches can qualify for the CCM program meaning both general clinics and specialists potentially can be reimbursed for incorporating a clinical trials awareness workflow as part of the standard care coordination involved in CCM.
CrossTx cultivates important partnerships from its Bozeman headquarters, working closely with a primarily rural focused health information exchange in Texas (C3HIE) offering transitional care management (TCM) services to Texas RHCs; to the recent partnership with the National Center for Health Equity (NCHE) in the Bronx, New York City led by prominent community organizer Sheikh Musa Drammeh to an ongoing technology alliance with PeakLogic, a patented pioneering digital health technology addressing brain arrhythmia led by a former UCSD professor, Dr. Kevin Murphy.
Daniel O'Connor, TrialSite's founder said of his engagement, "I am incredibly proud of what TrialSite and CrossTx are doing in important areas from the expansion of critically important Medicare care coordination programs to the elderly population across rural communities across America to the merging of research access in the RHC care workflow—exciting, disruptive engagements all emanating out of Bozeman."
MSU taking on ever growing complex field

The American healthcare landscape is by no means simple, governed by an entangled set of federal, state and local laws, rules and practices, increasingly driven by federal forces while always representing a local presence, vital to serving the local patient catchment area.
Rural health adds another layer of complexity as scarcity, vast distances between many residents and clinics, and cultural dynamics make the quest for true health equity a challenging endeavor. But it starts with education and that's what's important with MSU's evolving contribution to the field of ongoing improvements to rural health, including the growing introduction of research into the care field.
MSU is contributing $161,000 to the project through the Office of Research and Economic Development, Norm Asbjornson College of Engineering and Mark and Robyn Jones College of Nursing. The total funding will also be used to provide biomedical engineering "seed grants" to MSU faculty and their research partners to stimulate new ideas and technologies.
In this way, the BioReD Hub could emerge over time as a significant sponsor of all sorts of research seeking to improve rural health, research access and even incubate and propagate new disruptive products and services achieving shared goals.
According to MSU's vice president for research and economic development, Allison Harmon, "It's [BioRed Hub] an excellent example of how our collective expertise can address biomedical challenges in rural Montana and improve the quality of life for the people of this state."
Continuing on the topic of healthcare's growing complexity McCrory commented "Innovation and technology are really what's going to help reduce barriers to rural healthcare delivery with a special focus on Montana."
While Johnson emphasized the power of MSU's emerging BioRed Hub "We'll be able to immerse our health care partners in these situations without having to leave our lab" emphasizing the remote/virtual components accessible for value-added activity. "We can rigorously control the science and actually test failure rates and inefficiencies in medical devices. This interdisciplinary space for technology incubation and device development is unique in an academic environment and the expertise of those using the hub and its equipment will set us apart."
The recently announced collaboration in Bozeman represents great promise.
About the BioRed Hub
BioRed Hub was established to support MSU's core value of fostering innovation and exploration of novel ways to support our global and local communities. The interprofessional Hub of researchers from the Norm Asbjornson College of Engineering, Mark & Robyn Jones College of Nursing, and Gianforte School of Computing uses state-of-the-art instrumentation, research practices and innovative ideas to address biomedical systems engineering design, healthcare system improvement, and clinical practice advancement.
The core research team focuses on problems best suited for interdisciplinary collaboration to expand understanding and positively impact lives and society, especially for Montanans.
The BioReD Hub's state-of-the-art instrumentation, facility and highly interdisciplinary atmosphere enable diverse studies to expand the understanding of the intersections between the brain (neurobiology), cognition (neuroscience) and human behavior (human factors engineering) that address biomedical systems engineering design, healthcare system improvement, and clinical advancement.
The BioReD Hub is inclusive in its approach to have engineers, scientists, and healthcare practitioners to promote wellness leveraging biomedical engineering and biological sciences to their fullest.
Lead Research/Investigator

Bernadette McCrory, Ph.D., MPH, PE, CHFP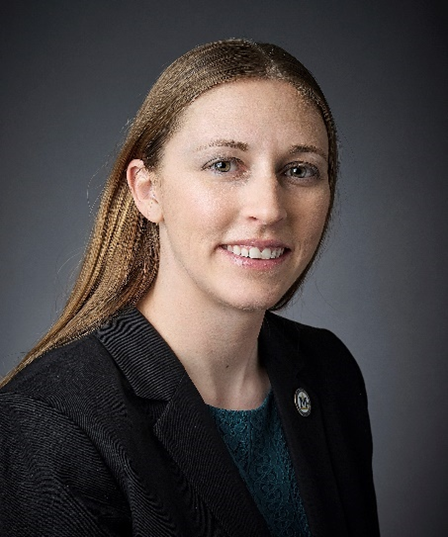 Bernadette McCrory, Ph.D., MPH, PE, CHFP, assistant professor in the Department of Mechanical and Industyr Engineering, part of MSU's Norm Asbjornson College of Engineering
Elizabeth Johnson, PhD, MS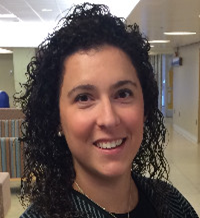 Elizabeth Johnson, PhD, MS, assistant professor in the Mark and Robyn Jones College of Nursing
Laura Stanley, PhD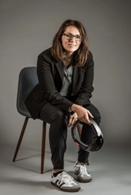 Laura Stanley, PhD, associate professor in the Gianforte School of Computing.
Alison Harmon, PhD, RD, LN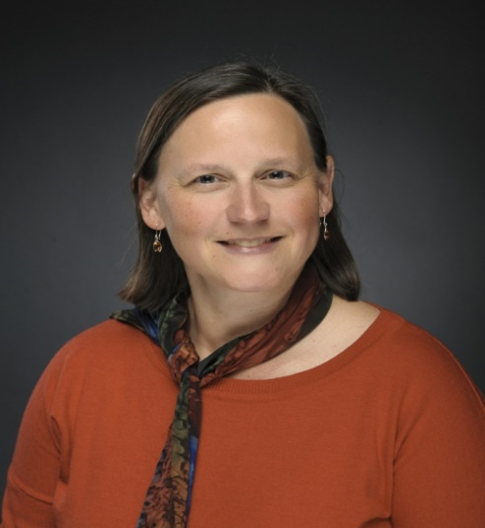 Alison Harmon, PhD, RD, LN VP Research and Economic Development
Call to Action: Keep an eye on Bozeman, Montana—a lot of smart, talented people call beautiful region home, driving the 'epicenter of RHC innovation.'
References